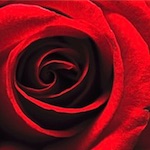 On December 9, 2019, at 19:30 (Japan time),  "ITday Japan 2019 ~ To be IT surveillance society, or to be IT civil society, that is the question ~ " will be held in Japan.
The main venue is Surugadai Hall, Digital Hollywood University in Ochanomizu, Tokyo. Click here to apply for participation.
In addition, organizations and individuals who wish to participate in various parts of Japan or around the world will be recruited. We plan to use YouTube Live, Zoom, etc. for distribution and interconnection. Please send any inquiries by this form.