Global Digicon Salon 025
12 Years After Jobs' Death – Apple and Japanese Culture・Zen
2023.10.5(Thu)18:00-20:00(UTC-7)
The 25th "Global DigiCon Salon 025" will be held on October 6, 2023 (Fri) 10: 00-12: 00 (Japan time), and October 5, 2023(Thu) 18:00-20:00 (UTC-7) on the anniversary of Jobs' death. The theme will be "12 years after Jobs' death – Apple and Japanese Culture・Zen."
Jobs founded Apple on April 1, 1976, when he was 21 years old. In just 35 years, until his death on October 5, 2011 at the age of 56, he built the startup company he started in his garage into the world's most valuable company. How on earth was he able to accomplish such a feat? And why is Apple still the world's most valuable company today? On the 12th anniversary of Jobs' death, which in Japanese terms would be the 13th anniversary of his death, we would like to looking back on his accomplishments, and think about the fact that Japanese culture and Zen had a great influence on Apple, which has recently become clear, and what we can learn from that.
We will invite as a panelist, Dan Kottke, who knew Jobs very well during his lifetime. Dan became Jobs' best friend during his time at Reed College, traveled to India together, attended Haiku Zendo run by Zen monk Kobun Chino together. He was involved in assembling Apple I in Jobs' home garage, joined Apple as the 12th employee, and was deeply involved in the development of Apple II, Apple III, and the Macintosh.
And Nobuyuki Hayashi, an IT journalist who has published numerous books about Jobs and Apple and continues to provide the latest information about Apple.
And photographer Naonori Kohira. He has photographed many IT greats, including Jobs, and his archives are housed at Library of Stanford University. He will participate in the Global Digicon Salon in the morning, and then in the afternoon he will participate in "The 13th Anniversary of Steve Jobs' Death – Questioning the World's Peace from the Sacred Land of Zen," which will be held in Eiheiji Town, Fukui Prefecture.
We would like to once again deepen our understanding of Jobs, Apple, and the IT revolution, and discuss how we can learn from them and confront the various serious crises we face.
Please click here to apply for participation. Participation fee is free. ↓
https://global-digicon-salon-025.peatix.com/
Date :
2023.10.5(Sat)18:00-20:00(UTC-7)
Speech Theme :
12 Years After Jobs' Death – Apple and Japanese Culture・Zen
Speech Guest :
Daniel Kottke General partner at Cobb Mtn Partners LLC.
Nobuyuki Hayashi Freelance IT journalist and consultant
 Naonori Kohira Photographer / media producer
Number of applicants:500
Participation fee : Free
Host : Global Digicon Salon/ITday
Speech Guest


Daniel Kottke
General partner at Cobb Mtn Partners LLC.
Born in 1954. Grew up in Pelham NY just outside NYC. Became a friend of Steve Jobs at Reed College in Portland OR and traveled to India together for enlightenment. Did Apple I assembly and test in Jobs' home garage in 1976. After graduating from Columbia College in 1977, he became Apple's 12th full-time employee. Engaged in the development of Apple II, Apple III, and Macintosh. Wasn't eligible for a stock option early on due to being an hourly technician. Jobs inexplicably declined to ever even discuss the matter. Later in 1982 Jobs became furious when Kottke unwittingly confirmed to Time mag reporter that Steve had a daughter named Lisa; never spoke to Kottke again for some 25 years. in the mid-80's Woz was kind enough to give modest gifts of stock to Kottke and half a dozen others who'd been similarly ineligible in the early days. He is one of the precious witnesses of what Jobs was like in his youth.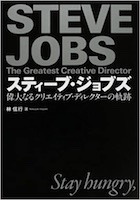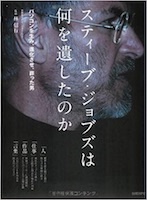 Nobuyuki Hayashi
Freelance IT journalist and consultant
Born in 1967. He became interested in personal computers around 1980 when he was a junior high school student and started to cover the front lines. When he was in high school, he was also invited to a Canon Dyna Mac launch event. After that, in 1990, while studying abroad at the University of Houston, Texas, he was in charge of serialization and news articles in Japanese personal computer magazines such as "Monthly MACPOWER" and "Monthly ASCII", and started full-scale coverage of technology companies. On the other hand, he introduced Japanese technology culture to overseas media including "WIRED" in the United States. He continues to cover the latest trends in Internet infrastructure technology, IT business, smartphones, tablets, etc. according to the changing times, but from around 2005, he thought that technology alone could not create a good future, so he covered and enlightened good designs. He also shifted his focus to focusing on the social changes caused by technology rather than covering the technology itself. Now that AI and biotechnology are about to change the world's values ​​again, he is expanding his coverage to areas such as art and traditional crafts under the theme of "what value should be left in the 22nd century". He has written many books such as "Steve Jobs-The Trajectory of the Great Creative Director" (published by ASCII), "iPhone Shock", "iPad Shock", and "What did Steve Jobs leave behind" (published by Nikkei BP). He also translated Michael Moritz's book "The Kingdom of Steve Jobs", which details Bill Fernandez. Visiting Professor of Kanazawa College of Art.

Naonori Kohira
Photographer / media producer
Born in Kokurakita-ku, Kitakyushu in 1954. After graduating from Nihon University College of Art, Department of Photography, he moved to England and made his debut as a social photographer. Participated in the first issue of Shinchosha "FOCUS" and published a photo book "4/524" of Mt. Osutaka JAL crash from Shinchosha. Moved to the west coast of the United States from 1987. Covering the PC Visionaries that will lead the era of the long-impact IT revolution.
In 1987, immediately after moving to the United States, he attended the launch of Softbank's "The Computer" and filmed interviews with key figures in the personal computer industry, including Bill Gates and Jobs, for the series "KEY MAN USA." In 2001, he held a photo exhibition "e-face" at "Kodak Photo Salon" in Ginza. . He will be included in the 2021 publication Silicon Road: 39 Pioneers of the Computer Revolution ( https://amzn.to/3P4QQAF ). In 1998, together with American futurist Paul Sappho, published a photo-essay "Trajectory of the Atomic Bomb: A Journey to the Past and Future" ( https://amzn.to/3FdbAmi ). 2020 Mt. Fuji drone salon opened. Currently living in Tokyo. He is a member of the Japan Professional Photographers Society and a part-time lecturer at the Faculty of Science and Engineering, Waseda University.
■Naonori Kohira Photography Archive
https://x.gd/CnDY2
Moderator


Toshihiro Takagi
Former editor of "MACLIFE". CEO of Creation Inc.
Born in Tokyo in 1955. Graduated from the Department of Political Science, School of Political Science and Economics, Waseda University. 1985 Launched NTT Captain System Information Magazine "Captain Pedia". In 1986, Japan's first Macintosh specialized magazine "MAC World Japan Edition". In 1987, the first issue of "MACLIFE". In 1999, Developed "Knowledge Circulation System with AI" Kacis Writer/Kacis Publisher. Received "Software Product of the Year 2001" (SOFTIC). In 2017, held "Horos 2050 Future Conference". On December 10, 2018, held Alan Kay's keynote lecture "IT25.50". Since 2020, during COVID-19, he has been holding the Global Digicon Salon on a global scale. His main books include "Mac OS X Server Perfect Guide", "Document Creation with Kacis", "The History of Jobs & Apple", "Jobs Legend", "Smart TV and Video Business","The Legend of Jobs: A man who harmonized Art and Computer" New edition ( https://amzn.to/3UIiULS ).
http://itday.net/
http://collecard.net/
About
Global Digicon Salon (Global Digital converegence Salon) started in July 2020 when the world was hit by the COVID-19 pandemic.
It inherits the vision of Digicon Salon (held for 21 years from May 1996 to June 2017 and finally finished the 200th), "May our future realized by digital technology be a better society".
Here is the recorded video of Global Digicon Salon.
■ITday Japan
https://bit.ly/3cffuz0