Global Digicon Salon by Zoom 002
〜Think Different Education〜
200809 JT Global Digicon Salon 002  Summary(17:54)
200809 JT Global Digicon Salon 002 Keynote(48:00)
August 9, 2020 (Sunday) 10:00-12:00 (Japan time), August 8, 2020 (Saturday) 18:00-20:00 (US West Coast/DST), 2nd Global Digicon Salon by Zoom 002″ was held.
The theme is "Think Different Education". After a keynote speech by Junichi Kawaminami, Professor at Doshisha University who was in charge of the "Think Different" campaign at Apple Japan, David Ushijima, former Excective Editor of "MACWORLD" magazine in U.S., Daiya Hashimoto, Professor of Digital Hollywood University and Seiichi Nakajima, representative of Ai Jockey  had a panel discussion. And finally we had a Q&A and free talk with all the participants.
At the beginning, Toshihiro Takagi, the moderator, explained about the theme.
With the escalation of COVID-19, many nations, businesses, schools, families and individuals are going bankrupt all over the world. "Think Different" is a hint to how to think and act in such a critical situation. Because "Think Different" is a "Magic Word", "Magic Method" that Steve Jobs, who returned to Apple just before bankruptcy in 1997, made a dramatic V-shaped recovery of Apple and eventually became the world's largest market capitalization company. At that time, if Apple couldn't "Think Different", would have gone bankrupt. In 2007, Apple introduced iPhone. Through "Think Different," Apple have established a new global standard of smartphones and have made a leap forward to become the world's largest market capitalization company. On the other hand, all existing mobile phone makers and smartphone makers that could not "Think Different" were eliminated. We are in a critical crisis right now. But we have a big chance to establish a new global standard for e-government, e-business, e-school, e-community, e-family and e-individual through "Think Different".
Junichi Kawaminami said in his keynote speech.
I will talk about what happened to Apple with "Think Different". I've been with Apple for about 12 years from 1989, during which I worked with four CEOs, John Sculley, Michael Spindler, Gil Amelio, and Steve Jobs. Currently Apple is the world's largest market capitalization company, but in 1996 and 1997, Apple was on the verge of bankruptcy. After returning to Apple, Jobs reminded us of what was Apple's strength and what was Apple's core values through the "Think Different" campaign.  As a boy, Jobs was very impressed with an article in "Scientific American" that "Humans are tool-creating creatures, and tools can dramatically amplify their inate abilities." "Of all animals, the condor has the least number of calories needed to travel a distance of 1km. However, if a person rides a bicycle, he can far surpass it. Such "Wheels for the mind" were Apple's products and technologies.
Through the "Think Different" campaign, Jobs made a declaration that Apple is the company which creates tools for ones who believe can change the world, and really chage the world.
Through the "Think Different" campaign, Jobs made a declaration that Apple is the company which creates tools for ones who believe can change the world, and really chage the world.
In terms of marketing, it is aggregated into four Ps, Product, Promotion, Price and Place. Fashionable and cute Bondi Blue iMac. The target is not a conventional PC user, but children and grandmas. Advertisement development is not in PC magazines, but in fashion magazines and lifestyle magazines. The policies and strategies of Jobs are Focus & Impact. It meant maximizing focus and impact. The event booth and shop will be unified with a chic monotone design. We will cultivate areas that were not previously considered as advertising spaces, such as large walls of buildings. Apple was the first to run the wrapping bus in Japan. We also organized the many product lines into four categories: consumer and professional, desktop and portable respectively. The supply chain has changed from a ship to an airplane. It costs money, but profit is secured by speeding up and increasing the turnover rate. Dealers are also organized. Tim Cook, who came from Compaq, made this kind of logistics reform. The concept of "Think Different" was created by Craig Tanimoto, 33-year-old young creator at TBWA\CHIAT\DAY. When he was a college student, he decided to enter the advertising industry by seeing the commercial "1984", and after 13 years, he decided to regenerate the Apple brand himself. We are now in the corona pandemic, in a situation where everything is overturned and we don't know what to do. It is at such times that we must take advantage of the essence of "Think Different".
In the panel discussion, David Ushijima said "Now we get a chance to do a new "personal virtual group learning" by using Zoom and MmHmm. You can share ideas even if the automatic translation is not perfect. You can also chat during a meeting. This is a learning method that has never existed before. The social disruption brought by the COVID-19 is a great opportunity to learn this future learning method. I'd like to say young people like this. When you ask yourself that how I can change this critical situation, ask yourself that how I can be creative crazy people. Because you can create nothing without destroy anything. Many businessmen don't consider themselves artists. But if you don't become an artist, you can't create something new. This is a very difficult concept for businessmen.
Next, Daiya Hashimoto conducted "Active Learning" training for 300 new students this year at the Digital Hollywood University for 5 days in April. Created 50 groups of 6 students and let them create novels with the theme of "thinking about society after COVID-19" and complete them with illustrations. At the end, VTuber introduced 50 e-books. This is not possible with conventional one-sided lectures. I found the possibility of new creative and collabotive education. At the graduate school of Tama University, 7 out of 10 students are foreigners now. So it is no longer possible to translate and convey the latest information about the US Silicon Valley as before. Therefore, I decided to instruct each of them to collect and present 20 cutting-edge technologies in their own countries. Then, in addition to the 300 cases I collected, could collect 200 cases from each country, totaling 500 cases. Then, for example, it became possible to collect interesting Chinese technologies that were not mentioned in the news in Japan. Sharing itself isbecoming a new learning method. In the case of Minerva University, students traveled to seven countries by the time they graduated, interacting with innovators in each country, and learning about the history of each country.
And Seiichi Nakajima said that past education was to let students reply a predetermined correct answer. After COVID-19, in an era when there is no answer, we must educate students to develop the ability to think for themselves. Media are tools, and tools expand the functions of human and connect people to each other. McLuhan explained in 1964 that "Electricity is only incidentally visual and auditory; it is primarily tactile." (Media Theory, Misuzu Shobo P.255). I think it will be the age of tactile media from now on.
It was difficult to put together because it was a very wide-ranging discussion. From Jobs' "Wheels for the mind" to McLuhan's "tactile media theory", what they have in common is that they are grasping this critical situation from the viewpoint of "life evolution". We should now "Think Different" with a strong will, and if we can "Think Different," we can overcome this crisis.
Date :
2020.8.9 (Sun) 10:00-12:00 (Japan time)
2020.8.8 (Sat) 18:00~20:00(US West Coast Time)
Speech Theme :
Think Different Education
Speech Guest :
Junichi Kawaminami (Professor, Doshisha Graduate School of Business (Global MBA Program)
David Ushijima(Former executive Editor of "MACWORLD", ATC Managing Director)
Dadiya Hashimoto(Professor at Digital Hollywood University, Director of Media Library)
中島誠一 Seiichi Nakajima(Representative of IJockey)
Number of applicants:100(Will be closed as soon as it becomes capacity)
Participation fee : Free
Host : Global Digicon Salon
Speech Guest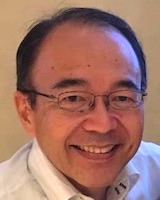 Junichi Kawaminami
Professor, Doshisha Graduate School of Business (Global MBA Program)
Born in 1956. BA from Doshisha University, MBA from W. P. Carey School of Business, Arizona State University. Kawaminami had been engaged in Marketing and Communications for more than 30 years in several leading brands, including Mobil, Apple, Sun Microsystems, Skylark and McDonald's. In these companies he held Director and Officer positions in charge of Marketing, Brand Management, Advertising, Public Relations, Event, Evangelism, Risk Management, and CEO Office. He was engaged in strategic initiatives to turnaround business with companies in their dark times, such as the "Think different" brand campaign to revitalize Apple's brand when Steve Jobs returned to Apple. He was also engaged in changing and enhancing brand perception of other brands in dark times, such as McDonald's Japan where he led the CEO communication activities of McDonald's Japan since 2015 or the most difficult year for the company in its history. He is teaching Marketing Communications in the Global MBA Program at Doshisha Business School in Kyoto, Japan since April 2019.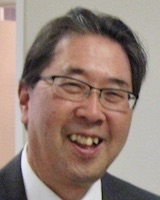 David Ushijima
Former executive Editor of "MACWORLD", ATC Managing Director
David Ushijima's career spans from the beginning of the personal computer (IMSAI) to the emergence of personal handheld devices (Palm Computing) and the iPod (PortalPlayer). He has held publishing roles in both books (Osborne/McGraw-Hill), magazines and conferences (Macworld, Macworld Japan, Macworld Expo Tokyo), and online publishing (IDG Books Online). He is currently Managing Director of ATC a digital consulting business where he is working on a startup combining retail food, AI, and IoT.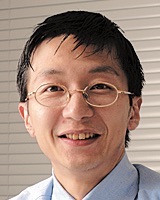 Daiya Hashimoto
Professor at Digital Hollywood University, Director of Media Library
Born in 1970. Founder of Datasection Inc., a technology venture company for big data and artificial intelligence. After listing the company, he became the company's advisor. And became educator and entrepreneur.Pursuing innovation in the areas of education and IT. His books include "Data Scientist, Intellectual Worker Who Moves Company by Analyzing Data" (SB new book), "Information Power" (Sho-eisha). He has been writing book review blogs for 10 years, and has a book review book, "213 Compass in the Age of Information Studies Web" (Shufu-to-Seikatsusha). Visiting Professor at Tama University Graduate School. Director of Waseda Institute of Information Technology.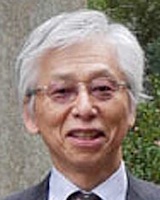 Seiichi Nakajima
Representative of IJockey
Born in 1948. Graduated from Faculty of Engineering, Hosei University. Worked at Nippon Broadcasting Co., Ltd. until 2008. In charge of media business such as radio, TV, video, games, newspapers, magazines in the Fuji Sankei Group. He was involved in the development of "Yume Factory", "Ultima", "ROBODEX", "Animal Fortune-telling", and "Big Ensemble Band Brothers". Part-time lecturer at Waseda University, Aoyama Gakuin University, Seikei University, Tokyo Polytechnic University, Bunkyo University from 2008 to 2019. Specializes in science communication, career development, game science, media theory and others. Main book: Tactile Media (Impress). Penname: Seiko Nakajima.
Moderator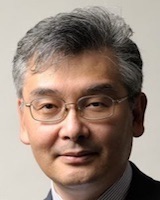 Toshihiro Takagi
Former editor of "MACLIFE". CEO of Creation Inc.
Born in 1955. Graduated from the Department of Political Science, School of Political Science and Economics, Waseda University. 1985 Launched NTT Captain System Information Magazine "Captain Pedia". In 1986, Japan's first Macintosh specialized magazine "MAC World Japan Edition". In 1987, the first issue of "MACLIFE". In 1999, Developed "Knowledge Circulation System with AI" Kacis Writer/Kacis Publisher. Received "Software Product of the Year 2001" (SOFTIC). In 2017, held "Horos 2050 Future Conference". On December 10, 2018, held Alan Kay's keynote lecture "IT25.50". His main books include "Mac OS X Server Perfect Guide", "Document Creation with Kacis", "The History of Jobs & Apple", "Jobs Legend", "Smart TV and Video Business".