Global Digicon Salon 003
〜Memories of Steve Jobs ① Daniel Kottke〜
2020.9.13 (Sun) 10:00-12:00 (Japan Time)/2020.9.12 (Sat) 18:00-20:00 (US West Coast Time)
The 3rd "Global Digicon Salon 003" will be held on Sunday, September 13, 2020 10:00-12:00 in Japan time, and Saturday, September 12, 2020 18:00-20:00, west coast time in the United States. It will be held on a global scale. The theme will be "Memories of Steve Jobs ① Daniel Kottke)". In memory of Steve Jobs, who died in 9 years ago, we will interview Daniel Kotoke, one of the valuable witnesses who are familiar with Jobs' adolescence. And also we will have a panel discussion.
He became a friend of Jobs at Reed University and went on a trip to India together for enlightenment. And he built and tested Apple I at Jobs' home garage. After graduating from Columbia University, he became the 12th full-time employee at Apple and played an important role in the development of Apple II, Apple III, and Macintosh. Despite being one of Apple's earliest contributors, Jobs refused to offer stock options. Jobs scolded him hard because he answered honestly to Time Magazine's questions without knowing that Jobs refused to recognize Lisa as his child. He knew well the negative aspects of Jobs in his youth. Jobs wasn't a perfect person. But, with a passion that was stronger than anyone else, he envloled excellent people in his projects and finally became a "man who changed the world" (NHK Special's title). Looking back on that trajectory, we will explore the reasons why Jobs was able to change the world.
The panel discussion will be held by 4 pesons, Daniel Kotoke, former Toshiba EMI multimedia producer Toru Maeda, former exective editor of U.S. "MACWORLD" David Ushijima, and former editor-in-chief of "Nikkei MAC" Nobuo Hayashi.
The "Global Digicon Salon" is literally aiming for global expansion. All interviews and panel discussions will be conducted using UD Talk, a real-time automatic translation app. You can experience English to Japanes, Japanese to English real-time automatic translation on your smartphone.
Click here to apply for participation. → https://global-digicon-salon-003.peatix.com/
Date :
2020.9.13 (Sun) 10:00-12:00 (Japan Time)
2020.9.12 (Sat) 18:00~20:00(US West Coast Time)
Speech Theme :
Memories of Steve Jobs ① Daniel Kottke
Speech Guest :
Daniel Kottke(General partner at Cobb Mtn Partners LLC)
Toru Maeda(CEO of TED Inc., Former Toshiba EMI multimedia producer)
David Ushijima(Former executive Editor of "MACWORLD", ATC Managing Director)
Nobuo Hayashi(Former editor-in-Chief of "Nikkei MAC")
Number of applicants:100(Will be closed as soon as it becomes capacity at the day, you can also watch on YouTube Live)
Participation fee : Free
Host : Global Digicon Salon
Speech Guest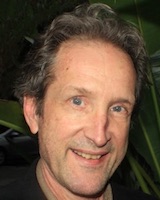 Daniel Kottke
General partner at Cobb Mtn Partners LLC
Born in 1954. Grew up in Pelham NY just outside NYC. Became a friend of Steve Jobs at Reed College in Portland OR and traveled to India together for enlightenment. Did Apple I assembly and test in Jobs' home garage in 1976. After graduating from Columbia College in 1977, he became Apple's 12th full-time employee. Engaged in the development of Apple II, Apple III, and Macintosh. Wasn't eligible for a stock option early on due to being an hourly technician. Jobs inexplicably declined to ever even discuss the matter. Later in 1982 Jobs became furious when Kottke unwittingly confirmed to Time mag reporter that Steve had a daughter named Lisa; never spoke to Kottke again for some 25 years. in the mid-80's Woz was kind enough to give modest gifts of stock to Kottke and half a dozen others who'd been similarly ineligible in the early days. He is one of the precious witnesses of what Jobs was like in his youth.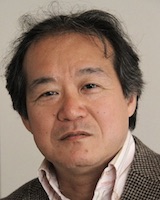 Toru Maeda
CEO of TED Inc., Former Toshiba EMI multimedia producer
Born in 1956. After graduating from the Department of Electronic Engineering, University of Electro-Communications, joined Toshiba EMI. After being in charge of VHD, CD, and CD-ROM manufacturing system development, in 1989, produced demo software for music promotion using Macintosh HyperCard with Daizaburo Harada. In 1991, he produced Japan's first full-scale multimedia software "Alice" (Kazuhiko Kato, Kuniyoshi Kaneko, Haruhiko Shono) with Synergy Kikagaku. Received the 6th AVA Multimedia Grand Prix Minister of International Trade and Industry Award. Major works include "GADGET" "Yuming Sound Closet" "The Complete OZU" "PHANTASMAGORIA" "Voodoo Lounge Interactive (Japanese version)" "Comic On Vol.1, 2".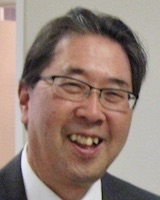 David Ushijima
Former executive Editor of "MACWORLD", ATC Managing Director
David Ushijima's career spans from the beginning of the personal computer (IMSAI) to the emergence of personal handheld devices (Palm Computing) and the iPod (PortalPlayer). He has held publishing roles in both books (Osborne/McGraw-Hill), magazines and conferences (Macworld, Macworld Japan, Macworld Expo Tokyo), and online publishing (IDG Books Online). He is currently Managing Director of ATC a digital consulting business where he is working on a startup combining retail food, AI, and IoT.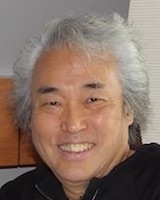 Nobuo Hayashi
Former editor-in-Chief of "Nikkei MAC"
Born in 1949. Majored in control engineering at Osaka University. After working for Fujitsu and Swing Journal, he joined Nikkei BP, launched Nikkei PC and Nikkei MAC. Consistently believed that personal computers and networks would enrich people's lifestyles, and it would be a key factor in the development of enjoyable life. Since 2006, as a freelancer, he has been involved in the development of a wide range of IoT devices, such as plant growth monitoring system.

Moderator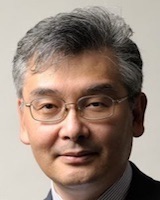 Toshihiro Takagi 
Former editor of "MACLIFE". CEO of Creation Inc.
Born in 1955. Graduated from the Department of Political Science, School of Political Science and Economics, Waseda University. 1985 Launched NTT Captain System Information Magazine "Captain Pedia". In 1986, Japan's first Macintosh specialized magazine "MAC World Japan Edition". In 1987, the first issue of "MACLIFE". In 1999, Developed "Knowledge Circulation System with AI" Kacis Writer/Kacis Publisher. Received "Software Product of the Year 2001" (SOFTIC). In 2017, held "Horos 2050 Future Conference". On December 10, 2018, held Alan Kay's keynote lecture "IT25.50". His main books include "Mac OS X Server Perfect Guide", "Document Creation with Kacis", "The History of Jobs & Apple", "Jobs Legend", "Smart TV and Video Business".