Global Digicon Salon by Zoom 001
〜Birth of Exciting Global Group Communications〜
200712 JT Global Digicon Salon 001 Summary(11:49)

200712 JT Global Digicon Salon 001 Keynote(28:04)

July 12, 2020 (Sun) 10:00-12:00 (Japan time), July 11, 2020 (Sat) 18:00-20:00 (US West Coast/Daylight Time), first time "Global Digicon Salon by Zoom 001" was held.
The theme was "Birth of Exciting Global Group Communications". The keynote speaker was former U.S. Exective Editor of "MACWORLD" magazine, David Ushijima, who gave a lecture from the west coast of the United States. Next, a panel discussion was held with former "Nikkei MAC" editor-in-chief Nobuo Hayashi, Technology writer Kazutoshi Otani, and Bridge co-founder Masaru Ikeda. Finally, Q&A and free talk by all participants.
Toshihiro Takagi, the moderator, first explained the purpose of the activity.
The trigger was that I had a "Digicon Salon Zoom drinking party" during the consecutive holidays in May. From Hokkaido in the north to Okinawa in the south, and also from Los Angeles and San Francisco, we all had a relaxing drink conversation, and of course, it became a topic of theCOVID-19. Then we found such a shocking fact. That we may be able to share accurate and detailed information about the COVID-19 infection situation across Japan and across the United States faster than the Government or Mass Media. In other words, it was revealed that the evolution of this technology will bring an era in which we can build such a global citizen TV network that surpasses even NHK, which has the largest worldwide broadcasting network in Japan. However, it goes without saying that there are many problems to be solved in order to get there. Therefore, the purpose of this "Global Digicon Salon" is to discuss these topics on a literally global scale.
The biggest feature of this session was the world's first demonstration of simultaneously displaying two subtitles in English, Japanese and English using two real-time automatic translation services, UDTalk and speech-to-text-webcam-overlay. Why we dit it , because there is the future of "Exciting Global Group Communications".
People all over the world, young people and children all over the world, and not only healthy people but also people with hearing impairments and various disabilities actively and enormously repeat group communication on a global scale. And, as a result of it, an exciting future society where everyone can work together to realize an ideal society.
There is no doubt that multilingual real-time automatic translation is the first important breakthrough in realizing such a future society.
David said in his keynote:
The "Birth of global group communication" clarified by the COVID-19 is a major innovation comparable to the "Birth of personal computers" half a century ago. Zoom, a small venture company, has come into the limelight, but other UX (User Experience) innovations that overcome the barriers of language and expression are occurring one after another. For example, MmHmm has opened up a new genre called Virtual Camera effects in group meetings where you can freely mix presenters and presentations. Nonetheless, these technologies can be banned or affected by the government or politics. As symbolized by Apple's famous commercial "1984," we are now at the fork of either more connected direction or more isolated direction by these innovations. Importantly, as Alan Kay said, we now have the exciting opportunity to imagine the future and create it ourselves.
In the panel discussion, Kazutoshi Otani demonstrated that the iPad application called TouchCast Studio can be used to create expressions similar to MmHmm. And devices such as AR glasses, which are rumored to be developed by Apple, will enable these rich communication experiences anytime, anywhere.
Next, Nobuo Hayashi made the following remarks.
The world leader in automatic translation is Google.
Ray Karlzweil, Google's leader in machine learning, is famous for the "singularity" that artificial intelligence surpasses human capabilities. In 1984, I had an interview with him, and from that point on he emphasized the need for machine learning and deep learning.
Masaru Ikeda introduced the remote sensing experiment project being promoted by XPRIZE.
There is no doubt that these technological innovations will strongly promote exciting global group communications.
Global Digicon Salon by Zoom plans to continue its activities on a regular basis. If you are interested, please join us.
Date :
2020.7.12(Sun) 10:00~12:00(Japan Time), 2020.7.11(Sat) 18:00~20:00(US West Coast Time)
Speech Theme :
Birth of Exciting Global Group Communications
Speech Guest :
David Ushijima(Former executive Editor of "MACWORLD", ATC Managing Director)
Nobuo Hayashi(Former editor-in-Chief of "Nikkei MAC")
Kazutoshi Otani(Technology Writer / Jinbocho AssistOn Director)
Masaru Ikeda(Bridge co-founder)
Number of applicants:100(Will be closed as soon as it becomes capacity)
Participation fee : Free
Host : Global Digicon Salon
Speech Guest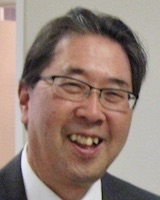 David Ushijima
Former executive Editor of "MACWORLD", ATC Managing Director
David Ushijima's career spans from the beginning of the personal computer (IMSAI) to the emergence of personal handheld devices (Palm Computing) and the iPod (PortalPlayer). He has held publishing roles in both books (Osborne/McGraw-Hill), magazines and conferences (Macworld, Macworld Japan, Macworld Expo Tokyo), and online publishing (IDG Books Online). He is currently Managing Director of ATC a digital consulting business where he is working on a startup combining retail food, AI, and IoT.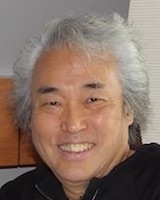 Nobuo Hayashi
Former editor-in-Chief of "Nikkei MAC"
Majored in control engineering at Osaka University. After working for Fujitsu and Swing Journal, he joined Nikkei BP, launched Nikkei PC and Nikkei MAC. Consistently believed that personal computers and networks would enrich people's lifestyles, and it would be a key factor in the development of enjoyable life. Since 2006, as a freelancer, he has been involved in the development of a wide range of IoT devices, such as plant growth monitoring system.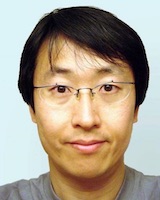 Kazutoshi Otani
Technology Writer / Jinbocho AssistOn Director
In addition to writing on design, electronic devices, bicycles, and photography, he also consults on product planning. Authors include "The Man Who Made the iPod", "The Company Who Made the iPhone" (ASCII New Books), "Macintosh Famous Machines Encyclopedia" (Ei Publisher), "iPhone Camera Life" (BNN New Company), "Successful Company" "Why do you value photographs?" (Kodansha Hyundai Business), etc. There is a "Visual Shift" (Advertising Conference) in the supervision book.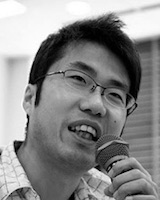 Masaru Ikeda
Bridge co-founder
Masaru Ikeda currently acts as co-founder of Bridge, one of Japan's leading media outlets covering the startup scene in Japan and the rest of the world. He started his career as a programmer/engineer, and previously co-founded several system integration companies and consulting firms. He's been traveling around Silicon Valley, Europe and Asia exploring the IT industry and prominent startups.
Moderator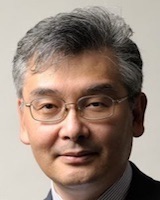 Toshihiro Takagi
Former editor of "MACLIFE". CEO of Creation Inc.
Born in 1955. Graduated from the Department of Political Science, School of Political Science and Economics, Waseda University. 1985 Launched NTT Captain System Information Magazine "Captain Pedia". In 1986, Japan's first Macintosh specialized magazine "MAC World Japan Edition". In 1987, the first issue of "MACLIFE". In 1999, Developed "Knowledge Circulation System with AI" Kacis Writer/Kacis Publisher. Received "Software Product of the Year 2001" (SOFTIC). In 2017, held "Horos 2050 Future Conference". On December 10, 2018, held Alan Kay's keynote lecture "IT25.50". His main books include "Mac OS X Server Perfect Guide", "Document Creation with Kacis", "The History of Jobs & Apple", "Jobs Legend", "Smart TV and Video Business".